Testing Time at Valley April 24 - May 12
Don't forget to:
Get a good night's sleep
Eat a nutritious breakfast
Come to school on time
Do your best
And remember, you are all amazing students!
We are proud of each of you!
GO BULLDOGS!
Wednesday, May 24, 2017 will be Valley's Field Day.
We need the help of many parents to supervise and run our games and activities.
Please make arrangements in your busy schedule to come and help us for a few hours.
We need to hear from you as soon as possible.
Please contact the school at (801) 452-4180 if you can help.
Watch for a note(s) to come home soon with more information.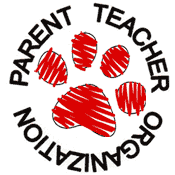 >
Please consider joining!
Our PTO is looking for members for the 2017-2018 school year.
They are also looking for someone willing to be vice president next year
with the understanding that they will then be PTO President during the 2018-1019 school year.
May 1st, Mrs. Evans Retirement
May 2nd DIBELS testing K-3
May 3rd First Grade Opera Night
May 12th Kindergarten Program
May 18th 3rd Grade Patriotic Program
May23rd 5th Grade American Pagent
May 24th Field Day
May 25th 6th grade End of Year Plays
May 26th Last Day of School. School will be dismissed at 1:30
Weber School District Bus Stop Locator http://52.6.17.113/infolocator/InfoLocator/Locator.aspx?OrgGuid=ORG-WEBER